In the previous article we talked about Instagram Shopping, explained what it was about and what its advantages were. We said we would continue with the topic… so in this article we will talk about how we can install and configure it.
– Is Instagram Shopping enabled for my country?
The first thing we should know is that not all countries can use it, you have to be on this list: United States, United Kingdom, Australia, Canada, France, Germany, Italy, Spain, Brazil, Sweden, Netherlands, Argentina, Mexico, New Zealand, Switzerland, Puerto Rico, Ireland, South Africa, Belgium, Austria, Peru, Uruguay, Paraguay, Malta, Czech Republic, Ecuador, Panama, Portugal, Poland, Greece, Cyprus, Denmark, Romania, Norway, Hungary, Bulgaria, Croatia, Finland, Latvia, Lithuania, Slovenia, Luxembourg, Dominican Republic and Belize.
If you are on this list you are in luck, with this and some more requirements we gave in the previous article you can use Instagram shopping.
– Another requirement is to have the app updated to the latest version.
– You must sell physical products that comply with Instagram regulations.
– Have your account linked to Facebook and have a catalog of it.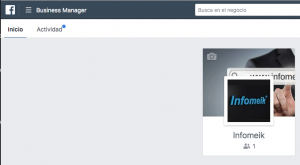 with this we can start installing it… follow these steps:
1) Create your account in the business manager on Facebook.
2) activate your shop on Facebook and create the business manager product catalogue.
Instagram Facebook's Business Manager and wait for the application to be accepted.3)link your Instagram profile to Facebook's Business Manager and wait for the application to be accepted.
4) Upload and label your products on Instagram.(important)
The catalogue will link all products and prices from your online store to photos from your Instagram account. To activate it you can upload your product catalog manually or use different tools. It's all up to you… so you know, now you can label products in your feed photos and your Instagram stories, and generate a direct link between your followers and your online store. Sounds good, doesn't it?
If you want to install your Instagram shopping please consult us.